16. 07. 2019.
Upoznajte Sahar, studenticu koja je iz Sudana došla u BiH i razvila vlastitu kompaniju
Tu priliku omogućio joj je Burch univerzitet kroz projekat "Start Me Up" takmičenja.
Doći u nepoznatu zemlju čiji jezik ne govorite, čiju kulturu, narod i običaje ne poznajete veliki je izazov. According to the IBU, one of the main objectives is to merge students coming from various countries around the world, thereby contributing to the strengthening of the international character of this institution,,bs,The Sahar has been bravely facing such a challenge,,hr,She spent the first year of her stay in BiH at the preparatory classes of the English language,,bs,which was a great opportunity for foreign language learning and preparation for enrollment,,hr,The first year of the study was a great introduction to familiarizing staff and all the important resources of the university,,bs,First login,,hr.
Sahar se hrabro suočila upravo s takvim izazovom. Prvu godinu svog boravka u BiH provela je na pripremnoj nastavi engleskog jezika, što je bila sjajna prilika za učenje stranog jezika i priprema za upis na studij.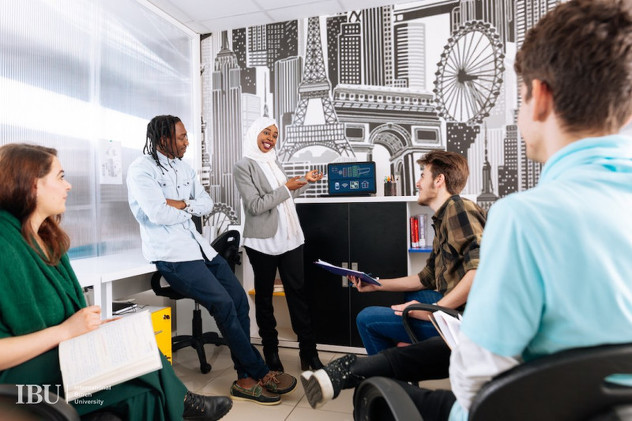 Prva godina studija je bila sjajan uvod za upoznavanje osoblja i svih važnih resursa univerziteta. Prvom prijavom na "Start Me Up" a competition organized by IBU,,hr,The Sahar has bravely decided to sail into the world of entrepreneurship,,hr,realizing that this is a very important link in the world of modern business,,hr,A year later,,hr,Sahar decides to develop and improve his idea and re-sign on,,bs,contest and win second place,,hr,The first competition was a big test,,bs,That step helped me to improve my idea,,hr,perfect language,,hr,I understand the world of business and investment and, therefore, I am more prepared for the second competition,,bs,I have gained a remarkable result,,hr, Sahar je hrabro odlučila uploviti u svijet poduzetništva, shvativši da je to jedna vrlo bitna karika u svijetu modernog poslovanja. Godinu dana poslije, Sahar odluči da razvije i unaprijedi svoju ideju te se ponovo prijavi na "Start Me Up" takmičenje i osvoji drugo mjesto.
"Prvo takmičenje bilo je veliki test. Taj korak mi je mnogo pomogao da unaprijedim svoju ideju, usavršim jezik, shvatim svijet biznisa i ulaganja i samim tim budem spremnija za drugo takmičenje. Osvojila sam zapažen rezultat, a great second place and I am very happy to be a professor,,hr,mentors and colleagues recognized and rewarded my effort and work,,hr,Sahar says,,hr,As a student of electrical engineering coming from the extremely hot regions of Sudan,,hr,The Sahar came up with the idea of ​​producing a new version of the air conditioner,,bs,It has created a smart eco-climatic device,,hr,something completely different design,,hr,characteristics and mode of operation,,hr,Its main goal is to provide a better and healthier life for the customers,,hr,Her idea,,hr,Nano Airconditioner keeps energy,,hr, mentori i kolege prepoznali i nagradili moj trud i rad", kaže Sahar.
Kao studentica elektrotehnike koja dolazi iz izuzetno vrućih regija Sudana, Sahar je došla na ideju da proizvede novu verziju klima uređaja. Osmislila je pametni eko-klimatski uređaj, nešto potpuno drugačijeg dizajna, karakteristika i načina rada. Njen glavni cilj je osiguravanje boljeg i zdravijeg života za kupce. Njena ideja, Nano Airconditioner čuva energiju, is a climatic friend and the revolution begins in the air conditioning industry,,hr,The advantages of this smart device are that it is a great friend of nature because it does not release gases but purifies water and air through filters and delivers clean and fresh air to our homes,,bs,monitor air quality in the interior of the room,,bs,and through mobile application shows how to remove dirty particles from the air and bring freshness into space,,bs,All of these features make our home a healthier place to live,,hr,especially when it comes to users who have allergies,,hr.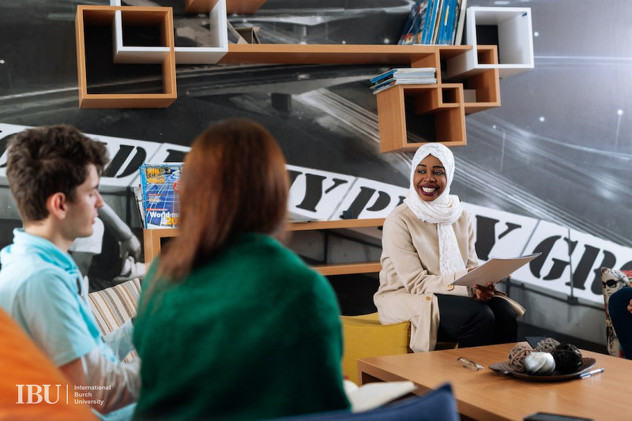 Osim toga, prednosti ovog pametnog uređaja su da je veliki prijatelj prirode jer ne oslobađa gasove već pročišćava vodu i zrak kroz filtere i ispušta čist i svjež zrak u naše domove, prati kvalitet zraka u unutrašnjosti prostora, a kroz mobilnu aplikaciju pokazuje kako ukloniti prljave čestice iz zraka i donijeti svježinu u prostor.
Sve ove karakteristike čine naš dom zdravijim mjestom za život, naročito ako se radi o korisnicima koji imaju alergije, sensitive skin,,hr,asthma,,bs,insomnia and other health problems,,hr,High efficiency and high performance of this product are reflected in saving money,,bs,electricity and energy,,hr,while the design itself,,hr,product,,bs,including color,,hr,size,,bs,form,,hr,can adapt to your home environment,,hr,even in cars and aircraft,,hr,After that,,hr,many investors from Germany began to appear,,hr,Australia,,bs,America,,sq,Danish,,da,Indonesia,,bs,Vietnamese who expressed the wish to help Sahar develop its ideas,,hr, astmu, nesanicu i druge zdravstvene probleme. Velika učinkovitost i visoke performanse ovog proizvoda ogledaju se u uštedi novca, struje i energije, dok se sam dizajn
proizvoda, uključujući boju, veličinu, oblik, može prilagoditi kućnom okruženju, pa čak u automobilima i avionima.
Nakon toga, počeli su se javljati mnogi investitori iz Njemačke, Australije, Amerike, Danske, Indonezije, Vijetnama koji su izrazili želju da pomognu Sahar u razvijanju njene ideje. The first financial support she received was a great basis for starting her own company through the Burch StartUp incubator and, in the meantime, creating the first prototype of her idea for the market,,bs,I came to an unknown country with my sister and brother and our start was very difficult,,hr,I made my responsibilities,,hr,I tried to learn as much as possible and I really did not expect that my efforts would be so noted at the university,,bs,I am immensely grateful to Burch University staff on the opportunities provided,,hr,great support,,hr.
"Došla sam u nepoznatu zemlju sa sestrama i bratom i naš početak je bio vrlo težak. Obavljala sam svoje odgovornosti, trudila se da naučim što je više moguće i zaista nisam očekivala da će moj trud proći tako zapaženo na univerzitetu. however, neizmjerno sam zahvalna osoblju Burch univerziteta na pruženim prilikama, velikoj podršci, knowledge and experience gained so far,,hr,The person who contributed most to my progress and success is Admir Salihagić,,hr,who was the initiator of my idea of ​​initiation and who gave me tireless advice and guidance,,hr,Sahar said,,hr,Klix.ba,,en,Get to know the Sahara,,hr,a student who came from BiH to BiH and developed her own company,,bs. Osoba koja je najviše doprinijela mom napretku i uspjehu je Admir Salihagić, koji je inicijator pokretanja moje ideje i koji mi je neumorno davao savjete i smjernice", kazala je Sahar.
Klix.ba